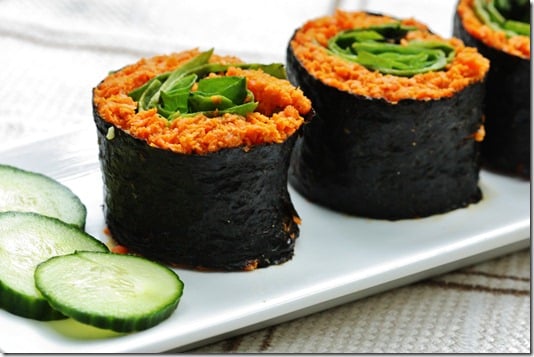 Raw Carrot Coriander Rice (vegan, gluten free, raw)
Serves 2
4 large carrots
2 tsp tamari
3 tbsp almond butter
1 tsp coriander (dried)
1/2 tbsp rice vinegar
1. Peel and chop carrots roughly. Add them to a food processor and pulse to process until they are chopped to the size of rice. For best results, squeeze the carrot rice through a cheesecloth or paper towel to remove some moisture, and then return to the food processor.
2. Pulse in the almond butter, coriander, tamari, and vinegar. Adjust seasonings as desired. If you have a food dehydrator, you can skip the cheesecloth/paper towel step and dehydrate the mixture at 115 degrees for an hour or so. Serve in raw nori rolls, or as a raw side dish!
Served wrapped in nori, with some spinach, too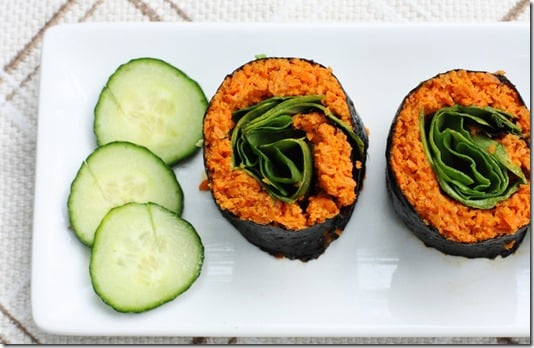 Great texture!
I'd serve this rice dish with a nutrient dense salad of choice. The sushi rolls also make a great appetizer.
Thank you Gena for making this amazing recipe. Posted first on thefullhelping.com